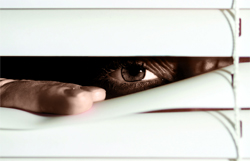 CrimeStoppers reaches out to society's elders

by Joshua Wilkins

Many senior citizens have numerous obstacles to overcome in their daily lives.

A new Memphis/Shelby County operation called SeniorBsafe (SBS) is doing what it can to make sure crime ceases to be one of those obstacles.

The brainchild of E. Winslow "Buddy" Chapman, the former Memphis Police Director (1976-1983) and current Executive Director of Memphis Crime Stoppers, SBS is providing a niche for seniors to anonymously report crime and potential crime in their area in order to prevent retaliation.

According the Crime Stopper statistics, the organization is responsible for helping solve two-thirds of all major crime reported in the community. SBS hopes to have the same success for crime against seniors.

"Since becoming the Executive Director of Crime Stoppers in 2005, I'd had more and more instances where a senior, or someone who knew a senior, would relay to me that there was a major fear for them to report crimes," Chapman said. "Whether it was fear of retaliation or fear of the police, many of these crimes against seniors were going unreported. I got to thinking and figured that for every one of these situations voiced to me there were probably another 10 or 1,000 cases out there like it."

Modeled similarly to the Trust Pays campaign that Crime Stoppers has used to make Memphis and Shelby County schools safer, SBS takes phone calls from concerned citizens about potential criminal activity going on against them or in their neighborhood.

"There are a lot of neighborhoods in our community with lower middle class, and even many times impoverished, surroundings where seniors live alone," David Brown, the head of Splash Creative, a creative company that is marketing SBS, said. "What Senior-B-Safe does is allow these seniors to report bad elements they are afraid of in their neighborhood to certain authorities anonymously through either the hotline, churches, community centers, etc."

Once SBS receives the call, precinct commanders (or other proper officials) are contacted. They then look into the crime without the police having to tip off the accuser to the accused due to the required police visit to concerned citizens.

Since 2006-07, Trust Pays has used 435 tips to rid area schools of more than 50 guns and 50 knives, plus countless drugs and drug paraphernalia, razors, etc. Since September, SBS has looked into 46 cases, but hopes growth will happen dramatically through the Splash campaign as well as "Word-of-Mouth" marketing.

Through a grant from the H.W. Durham Foundation, SBS was able to begin operation in September. They've also been able to purchase advertising on city buses that use their logo of one eye looking into a dimly-lit outside world through slightly raised window blinds. With the help of Splash, they are trying to secure a second grant now that would help finance television commercials.

"We want everyone who sees these images to know what they stand for," Brown said. "We want the feeling that a picture is worth more than 1,000 words to be true. These are real situations, and the goal of SBS is to keep people from being afraid to report these crimes."

"It goes beyond just being afraid of the crime or retaliation," Chapman added. "On a larger scale we want to get the older generation to be able to trust these advocates and believe in our organization. We want to give them an avenue to be more involved in their neighborhoods without being afraid."

Chapman sighted an individual who will watch their neighbors house get broken into, yet due to fear of becoming involved with criminal retaliation, or even the police, will not report it, as someone they're hoping learns how to trust.

"With Trust Pays in the schools, we had quite a few skeptics at first," Chapman said. "Once one person has a good experience, that can spread through word of mouth. People have to learn to trust others, and sometimes that can be like pushing a rock up hill. However, when you get that trust, it goes a long way."

One such case involved an elderly woman. The woman was concerned about a potential drug operation down her street thanks to odd-looking constructions behind the house and noises coming from the house. Through SBS the woman anonymously reported her concerns. Finally, a trusted person was able to check out the situation and walk the woman to the suspected house where they found the operation to be – honey-producing bees. Even though there were no crimes going on there, the senior was given peace of mind.

More extreme cases have found illegal operations and crimes ended. These cases include gang drug production, children stealing from their mother, etc.

"Like with the schools, you may hate the school system," Chapman said. "You may think it's sorry, and they do a poor job. In a few cases you might even be right. However, you better care because sooner or later, what comes out of that school system is going to be face-to-face with you."

Simple face-to-face interaction between seniors and law enforcement is one area where Chapman feels trust needs to be worked on.

"A number of elder African Americans are afraid to report crimes to the police," Chapman said. "We have to have citizens trust authorities, trust their clergy, etc. When people trust each other they work together, and with everyone becoming involved, that is how you clean up your neighborhoods and schools. When police respond to concerned citizens, they can do it in an unthreatening way."

Chapman feels that the sensitivity issue is a key to erasing mistrust that stemmed from one or two corrupt officers in the past, which in turn, resulted in urban legends, mistrust, and a lack of communication and participation between law enforcement and concerned citizens.

"What we found out is that bigger more aggressive gangs have lawyers who were getting copies and police reports and relaying details to the gangs," Chapman said. "Then the gangs were telling people they were threatening that a cop on their side told them that information and would tell them anything else said to them."

Chapman, the self-described "eternal optimist", doesn't let small setbacks hinder his vision of two eyes looking through an open window into a world where all sides work together.

"I guess they didn't tell you I was a little crazy," Chapman said. "It's just that I've seen these methods work, and I feel they can on a larger scale. It just takes a lot of people working together."

SeniorBsafe facts

• The SBS hotline is 901-247-7477.

• You don't have to be a senior to report suspicious activity.

• More than 46 cases have been looked into thus far.

• SBS is not an alternative to 911 in immediate danger situations.

• Church officials and community officials wishing to become involved with SBS can call 901-528-0699.